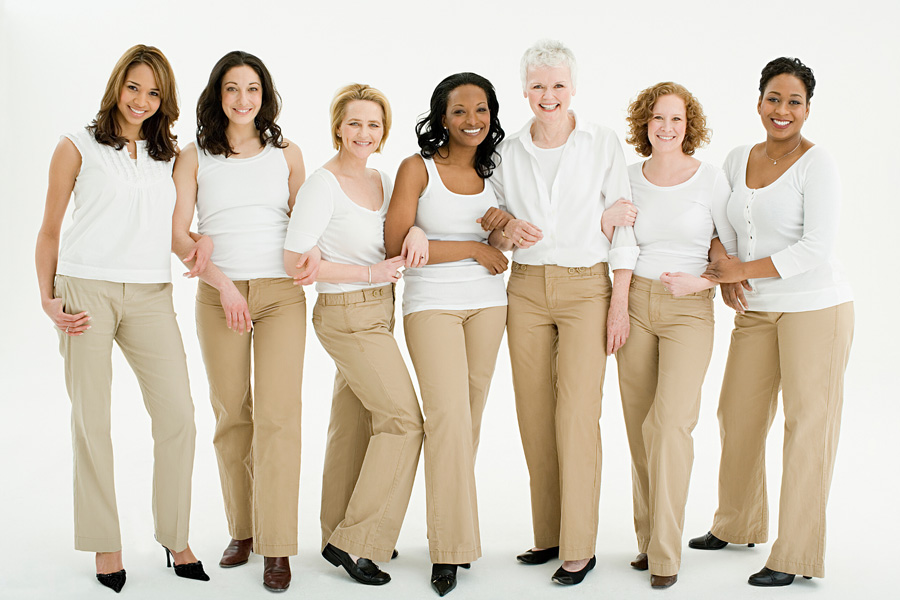 We've talked before about why you need a gynecologist. Now we're discussing why a GYN is vital during every stage of life. The number of women seeing gynecologists has dropped through the years. However, a gynecologist can ensure you receive total healthcare as a woman. Gynecology is more than just your Pap smear. Keep reading to learn how a GYN can help you at any stage of life. 
GYNs at all Stages of Life
Women need a gynecologist at all stages of life. Female healthcare is more than just Pap smears and menopause. It's much more than that. Gynecologists have specialized training in female health to help with your unique needs. Examples can include nutrition, weight loss, cancer care, preventive care, and much more. Ongoing care is vital no matter your age. Starting as a teen and through adulthood, a GYN can help you on your path to better health and wellness. 
Teens & Early 20s

Teenagers and young adults should begin understanding their bodies early to help them stay healthy in the future. How you set your foundation can affect your healthcare later in life, and it's crucial to establish a relationship with a doctor you trust. It's okay to be nervous, especially on a first visit to the gynecologist, though. 
For parents, a gynecologist for your child is more than just about first periods. Instead, finding a gynecologist for your child will ensure they receive necessary care. For example, your teen may need birth control, general healthcare, vaccinations, breast health, and more.  
Not every teen needs a gynecologist immediately. But it is crucial for teens and young 20s who are sexually active or experiencing problems to see a doctor. Problems such as heavy or overly painful periods or pelvic pain are common in young adults. A GYN can guide young women in their future care. They can help them understand important milestones such as knowing when to have a first Pap smear and how often to see a gynecologist. Current guidelines suggest most women receive their first Pap smear beginning at age 21.  
How a GYN can help you as a teen and young adult:
Do I really need the 

HPV vaccine

? 

 

When do I need to get my first Pap smear? 

 

How do I stay healthy and have healthy relationships in college? 

 

Should I be missing school because my periods hurt?   

 

Should I worry about an abnormal Pap smear?

 
20s & 30s

Throughout your 20s and 30s, gynecology care is more than just your Pap smear. GYNs can help with a variety of unique healthcare needs. These include family planning, fertility assessments or assistance, treatment for gynecologic conditions, weight loss, genetic testing, and aging. 
The goal in your 20s and 30s should be to know your body. The better you understand your own body and health, the easier it is to understand when something is abnormal. Regular preventive care visits and a good relationship with your doctor is key. Regular pelvic exams, Pap smears, and hormone testing can help keep you on the path to good health.  
During this stage in your life, a GYN can help you decide if your birth control is still right and safe for you. They can also help you determine whether changes in your menstrual cycle, common in your 20s and 30s, are normal or a sign of something more serious. Additionally, those older than 30 may experience an increased risk for certain conditions, such as cervical cancer and thyroid disease.  
How a GYN can help you in your 20s and 30s:
Is my birth control the best or safest for me? 

 

There is cancer in my family, do I need genetic testing? 

 

What do I need to think about before I get pregnant? 

 

Should it take this long to get pregnant? 

 

Why am I not having a period every month?

 
40s & Early 50s

In your 40s and early 50s, it's important to maintain your healthcare. While a solid foundation of care at a young age can help set you up for a healthy life, it is never too late to begin preventive care. 
At this stage in your life, a gynecologist can help support you through continued regular exams, mammograms, Pap smears, general healthcare, yearly exams, and mental health care. Prevention should be a focus at this age. Lowering your risk of disease, like heart disease and breast cancer, is vital.  
This can mean discussing birth control after 40 or perhaps getting pregnant at a later stage in life. Moreover, problems can still arise in your 40s and 50s. For example, endometriosis and uterine fibroids may not present until a woman is in her 30s and 40s or sometimes later. Therefore, it's vital to maintain a good relationship with your doctor through regular exams and open communication.  
How a GYN can help you in your 40s and early 50s:
How can I lower my risk for breast cancer? 

 

What vitamins or supplements should I be taking? 

 

What can I do to increase my sex drive? 

 

Do I need an antidepressant? 

 

Am I tired because I'm busy or is there another reason?

 
55 & Beyond

Looking into your mid-50s and beyond, a gynecologist can help you adjust to hormonal changes. They can also provide continued care for gynecologic and chronic conditions. Staying on the path to optimal health is critical as you age, and regular gynecology exams are still necessary. 
As you age into your late 50s and beyond, most women do not need regular Pap smears. Yet, preventive and annual exams are still an important piece of your healthcare. Staying well means receiving preventive screenings for heart health, breast cancer, cervical cancer, and bone density. 
Hormonal changes at this age are common. Menopause, for example, usually begins in the 50s. Many think of menopause as merely hot flashes, but it is much more. The process can be different for everyone, and it's important to find ongoing care and support during this time. Also, a gynecologist can help you maintain sexual satisfaction and desire, which may naturally decline with age-related hormonal changes. 
How a GYN can help you at 55 and beyond:
What can I do for dryness? 

 

Am I in menopause? 

 

Are hormones safe? 

 

Is it normal to spot after menopause? 

 

How can I keep my heart healthy?

 
How GYNs Can Help at Any Stage of Life
If you're not sure you need a gynecologist at your age, we hope this article helps. It can be confusing to know when you need care and who to turn to. Fortunately, GYNs can help women at any age with a variety of healthcare needs. It's much more than just your Pap smear and pregnancy.  
Caring for women at all stages of life is what HaneyGYN is all about. Whether you're the parent of a teen who needs gynecology care or in need of care yourself, Dr. Haney is here to help. We take the time to truly get to know you and understand your unique needs to provide personalized, effective care. Learn more about our practice by contacting us today. 
---

HaneyGYN is a female-led, private gynecology practice led by Dr. Katherine Haney. Dr. Haney's goal is to guide women in good health care through any stage of life. To learn more about our practice, please contact us today.